If you signed up for a virtual opportunity, you can check for a link to the virtual meeting by looking at the Location Details of your upcoming opportunities on your Volunteer Dashboard. See below for a screenshot that displays Upcoming Opportunities with a link to the Location Details page highlighted in

red

.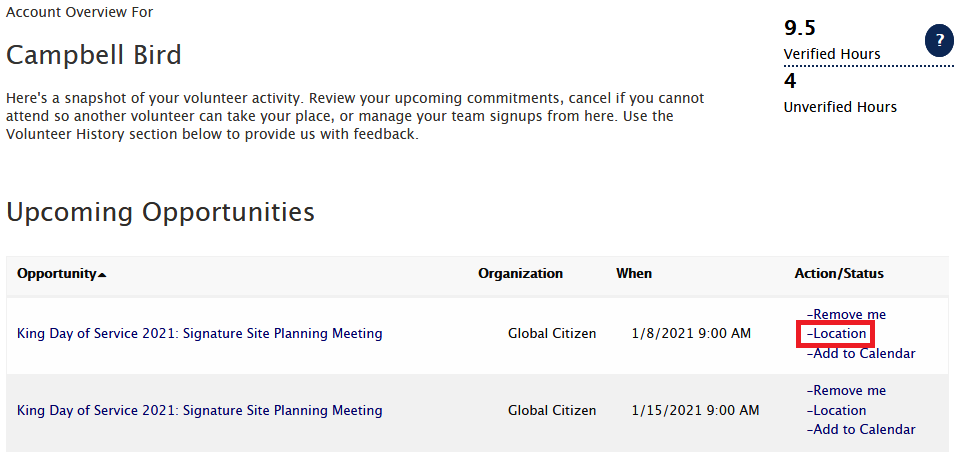 If you do not see any Upcoming Opportunities on your Volunteer Dashboard, then you should search for available opportunitites, and sign up for one in order to notify the coordinator of your interest, add the opportunity to your profile, and grant you access to the Location Details of the opportunity on your Volunteer Dashboard.
Once you click the Location Details link, you will be taken to a page that should give you instructions on how to access your opportunity. See below for an example of what this page looks like, following the example Opportunity screenshot above.

If you click through to the Location Details of a virtual opportunity, and the page contains no virtual meeting information, please contact the opportunity coordinator so they may share it with you directly and notify all other signed up guests.
If you read through this page and still are having trouble finding virtual event meeting details, please contact us.