Opportunity Details
TechGirlz "Lights, Camera, Action"
TechGirlz is a volunteer based nonprofit introducing middle school girls to technology with hopes that they will want to pursue technology careers. In this workshop we explore storytelling with video production and produce a short video. We explore the profession of storyboarding, creating media, giving proper credits and creating a logo. This virtual workshop is open to middle school girls only. We are always looking for volunteers and encourage high school girls to start TechGirlz clubs that would mentor middle school girls. The middle school girls who host workshops with TechGirlz may be offered scholarships to college. Either way if the girls start in middle school or high school they will have a portfolio by time they graduate high school. Volunteers outside of the middle and high school girls, can be male or female and must be 18 or older and able to pass child clearance. We look for volunteers all year long and support your workshop with curriculum and middle school girls eager to learn about technology. This workshop books fast and we have a great time viewing each others work!! https://www.techgirlz.org/techshop/lights-camera-action-storytelling-and-video-production-2/
We currently have 21 girls signed up for this workshop and could really use some volunteers to help!!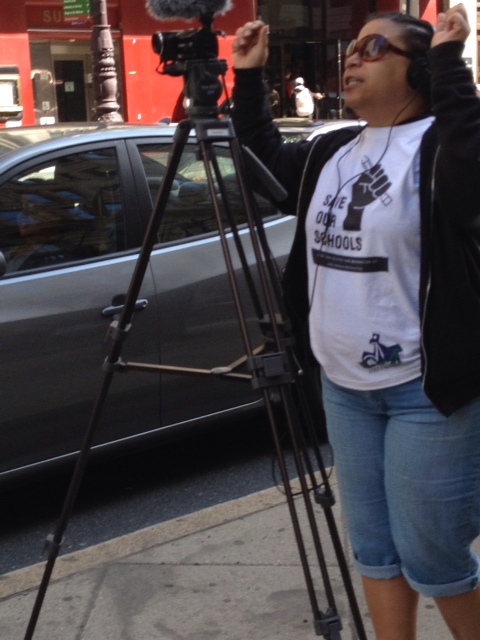 Families, Homeless, Immigrants, Refugees or Ethnic Groups, LGBT (Lesbian, Gay,Bisexual,Transgender), Low-income communities, Offenders/Ex-offenders, People with Disabilities, People with Health-based Concerns, Visitors & Travelers
Age Minimum (with Adult): 10+, Minimum Age:10+
Please wait...
Log in or Register
In order to register for this opportunity you must log in to an existing account or register to create a new account.
Signup with team
This link allows you to participate in this opportunity with a team. When you click on the link you will have the option to:
Choose an existing team you're already a member or captain of, or
Create a new team to sign up.
Signup Questions
Please respond to the following questions in order to signup for this opportunity:
Please wait...
E-mail